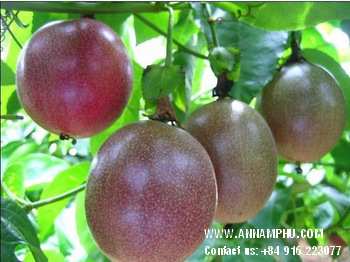 I. MISSION
With the market consumption for agricultural products as fruit, vegetable at Vietnam and foreign at present, theof vegetables fruit selling at the market, ... has made consumer's trust in as well as foreign countries are getting confused when using these foods.
LONG GIANG AGRICO- we recognize that consumers need "a natural food source of clean, safe farming, healthy", as well as raising the standard of how to plant, harvest and preservation to all the world always believe in using products from Vietnam. Our company has been investing and cooperating with the application of agricultural good cultivation techniques starting planting to harvesting product at gardens and after bring it to consumer, following food safety Clean standards - Vietnam GAP- Global GAP in the Vietnam.
In the spirit of the state policy Vietnam on the development of new rural economic development "support consumption of agricultural products cleanliness standards for farmers "
II. STRATEGY
Investing and Cooperation with farmers to ensure product high quality suit for export market standards , good shape, safe for the health of consumers domestic and foreign.
Products fruit, vegetable brand"Agrogreen" of our company in the market, all customers all the world trusted "Vietnam every good qualify, safe for health '
Ensure that our quality goods of brand "Agrogreen" exported fit for needs of consumption with many markets as East Asia, UAE, EU, Russia, AUSTRALIA, Canada, USA, ... with large numbers stable.
III. VISION
Promote partnerships export into new markets, increase 88% of goods for the export market frozen,dried, fresh fruit.
Expansion many kind of goods from fresh fruit, frozen, and dry goods.Construction added cargo factory in 2015.
Become reputation exporter agricultural products the Vietnam's leading in 2020
IV. HUMAN RESOURCE STRATEGY
A dynamic working environment and your ability is applied to true work - opportunity challenge your potential.
Each employee is provided invaluable support arm for the company.
Loyalty, responsibility, commitment to the company always getting to good result and balance life.
Enthusiasm, holding the useful dynamic creative work.
Policy rewarded for achievements of staff.
To become hold management position,share holder. This a chance for any people show ability and bring result for developed company
V. PRODUCTS

Our products supply to markets:

Supply export fruit with best price and a large quantity:

Frozen, dried fruit & vegetables: Durian, Mango, Jckfruit, Avocado, passion Fruit, Cavendish Banana, Sweet Potato, Red Dragon, Coconut meat, Rambutan, Pineapple, Pumkin, Carrot,Lemon, Ginger, Chili, Lemongrass,




Director

MBA.Nguyen Thi Thu Hong



To cooperate with us, you achieve " A source superior quality products, the most reasonable price, quantity large stable supplying for exporting market"


"Working together, and getting mutual benefits"